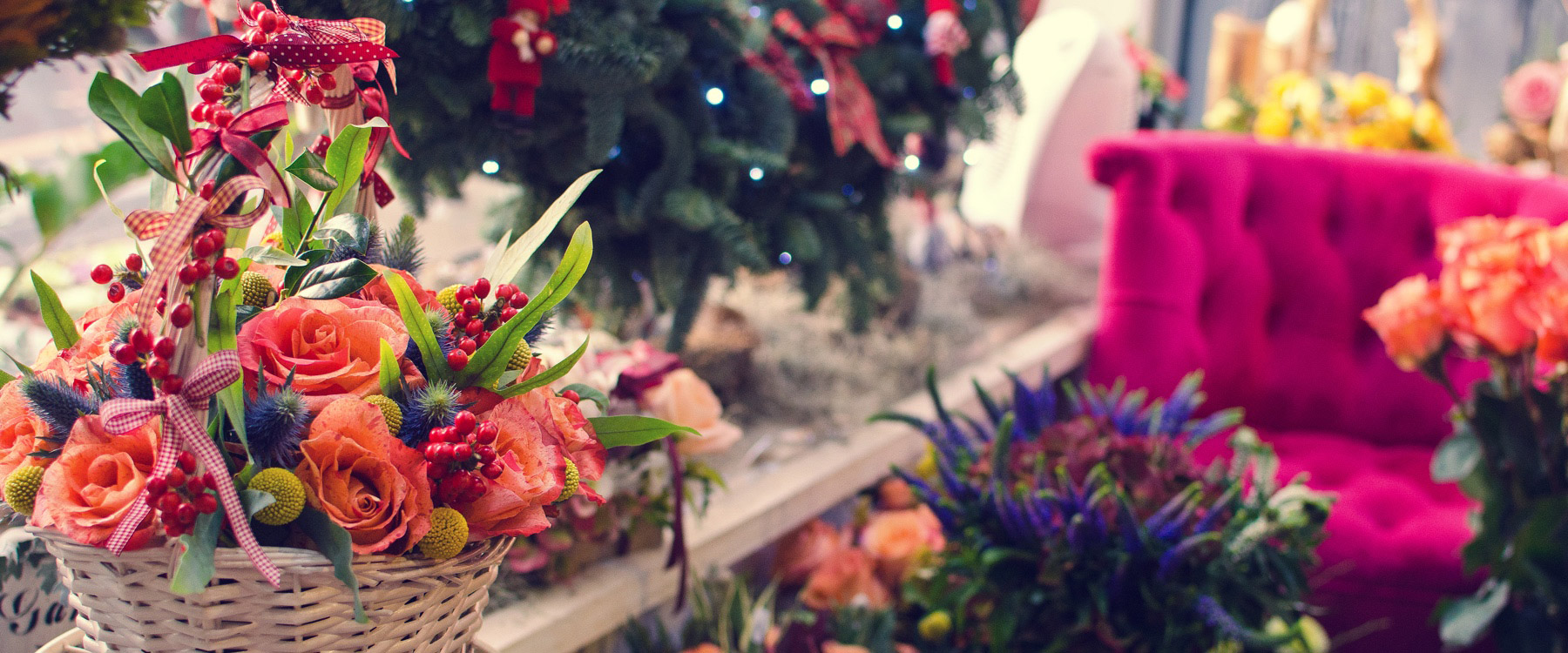 What are Freytag's Florist delivery times?

We deliver from 8 AM-6PM. Businesses will be delivered before 5PM. Funeral deliveries will be verified with the place of service and delivered accordingly. We will do our best to accommodate deliveries at specific times of day, but we cannot guarantee them. Please contact us by phone for timed delivery requests. Deliveries requested for a certain time may incur additional fees
What is your cancellation policy?

While we process your request the moment we receive it during business hours, it is sometimes very difficult to get cancellation requests complete. Our network ranges throughout the country and because of the importance placed on a timely delivery of your request and various time zones, it can sometimes be very difficult to stop or cancel a delivery attempt or a placed order. Cancellations must be done prior to delivery, and in all cases within 24 hours or placing your order. Any cancellation requests after this period cannot be guaranteed and subject to a charge.
What are the most common delivery times for out of town orders?

Most florist shops make deliveries during normal business hours (9 AM to 6 PM). However, since we do not know each florist's delivery schedule for a particular day, we will be unable to guarantee delivery requests for a specific time or within an hourly range unless verbally agreed. Requests may be taken for either an AM or PM delivery with a verbal confirmation, but they cannot be guaranteed without an additional fee required for special delivery.
Do you call before delivery?

We do not call before delivery. We feel it ruins the surprise. We do verify every sympathy and hospital delivery before delivering.
Are you an Austin Florist?

Yes, Freytag's Florist is located in Austin and delivers to Austin, Round Rock, Lakeway, Cedar Park, Pflugerville and Leander.
What is your address?

2211 W Anderson Ln, Austin, TX 78757
What is the status of my delivery?

Please consider your order delivered on the day you requested if you receive a confirmation. If we have any difficulties with your order, we will contact you by telephone and/or e-mail.
Until what time can I place an order for a same-day delivery?

U.S. orders received before 12:00 p.m. in the recipient's time zone will typically be delivered same day if selected (excluding holidays and peak floral periods). We will notify you if same day delivery is not available. Orders received after that time will be delivered the following day.
What happens if I used an incorrect address for my order? Will it still be delivered?

Changes to address information or incorrect addresses after the order has been placed resulting in a re-delivery may cause a delay in the scheduled delivery time.
What happens if the recipient is not home?

We will leave the delivery with a neighbor, an apartment office or a co-worker. We will leave a note on the door of the recipient and a message on their phone if you supplied us with a phone number. If we are unable to locate anyone to accept the order weather permitting we will leave the delivery on the door step. If none of the above is possible we will leave a note on the door asking them to call us and we will re-deliver the item.
Do you deliver on Sundays?

We are unable to make deliveries on Sundays. Deliveries requested on this day will be delivered the following business day.
Do you accept any International Floral orders?

We will be happy to accept your international orders if you call our shop directly. We are unable to accept international orders over the Internet. International orders are guaranteed to be delivered within 72 hours but many times are delivered sooner.
Can you directly ship gift items?

Several of our gift items are shipped directly through Federal Express, Airborne, or UPS. At this time, we are unable to ship to PO boxes, hotels, or hospitals. Cut-off times for same-day shipment and available shipping options are clearly marked on the order form for each item. The date your order will be received will depend on the shipping date and the shipping method you select. Items shipped UPS Ground can take 3 to 7 business days, and delivery dates are not guaranteed. Items shipped Overnight or 2-Day are guaranteed to be delivered within that period. Please note that the guaranteed shipping options are based on business days, so an order shipped on a Friday by FedEx 2-Day would be delivered on the following Tuesday.
What is your policy on substituting flowers?

Due to various seasonal and regional conditions, and the variety of unplanned issues courtesy of Mother Nature, availability of some flowers may be very limited in certain areas. Also, specific flower varieties or colors may not be available for delivery on a specified day. Therefore, it is possible that the exact bouquet pictured or requested may not be available for delivery. In this event, the local florist will deliver a second choice of similar flowers and container of equal value and beauty. Every effort will be made to maintain size, shape, and overall color schemes of an arrangement, but there may be some variance due to designer interpretation. In single variety arrangements, variety will take preference over color. Our goal is your complete satisfaction, rest assured that every effort will be made to provide an arrangement of equal or greater value.
Do you have more information about school deliveries?

Deliveries to schools must be placed before 9AM to guarantee same day delivery. Deliveries to students cannot be guaranteed as each school has their own policy on accepting flowers for students. It is recommended that you check with the school administration before placing an order for a student. All school deliveries will be delivered to the office.
Do you have more information about office deliveries?

We will do our best to hand the delivery directly to the recipient and have them sign for the item, but many businesses require us to deliver to security or the reception area.
Can you guarantee orders on rural areas?

Delivery for orders to rural route addresses cannot be guaranteed. We will do our best to find a florist in the delivery area but some areas are not deliverable.
How much is your delivery fee? How much do you charge outside of your local delivery area?

A local delivery fee of $12.95 will be added to each order, for each address in our local delivery area. For deliveries outside of our local delivery area a service charge of $8.95 will be charged as well as a $5.00 delivery that is given to the delivering florist. This fee may vary but you will be contacted if so.
What if I have special delivery instructions?

If you input special delivery instructions we will not be responsible for the item once the instructions are carried out. Ex: If you tell us to leave the flowers on the door step we will not be responsible once the item is left on the step. We will go above and beyond to deliver your flowers. We appreciate you allowing us to deliver your floral gift and we will treat it with care.
What is Freytag's Florist privacy policy?