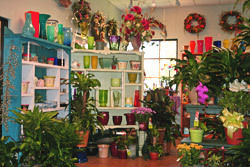 Ken Freytag began working in the floral industry at the age of 15. In the fall of 1973 at the age of 19, Ken opened the first Freytag's Florist. While awaiting the completion of Freytag's Northwest Florist Ken setup shop in his Mother's garage. Freytag's officially opened in its first location on the corner of Mesa Dr. and Spicewood Springs Rd. on February 10, 1974, just 4 days before Valentines Day. Freytag's main location remained on that corner for 29 years. Freytag's was one of the first businesses on Mesa Dr. opening the same year as Anderson High School. Chad Freytag, Ken's son, joined the management team in 1998. Chad has brought Freytag's to a level of technology unsurpassed by anyone in the Central Texas area. Casey Freytag joined the sales and design team in 2006 and plays an important role in keeping our designs up to the level our customers have been accustom to for 35 years.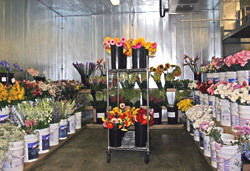 In 1984 Freytag's Florist was recognized as one of America's top 100 florists. Freytag's has remained a top 100 florist each year and is currently in the top 50 nation-wide. Freytag's has won many local and national awards including Best Of City Search and currently celebrating their sixth year to be voted Austin's Best Florist by readers of The Austin Chronicle.
Freytag's slowly outgrew the space on Mesa Dr and in 2002 the Freytag family purchased the building that housed Steak and Ale Restaurant for 34 years. The family renovated the building and converted it into Austin's largest retail florist with over 13,000 square feet. Freytag's Florist calls this building home today. Many Freytag family members are involved in the business today and are honored to be your florist.